Recipe: Honey-Apricot Glazed Pork Roast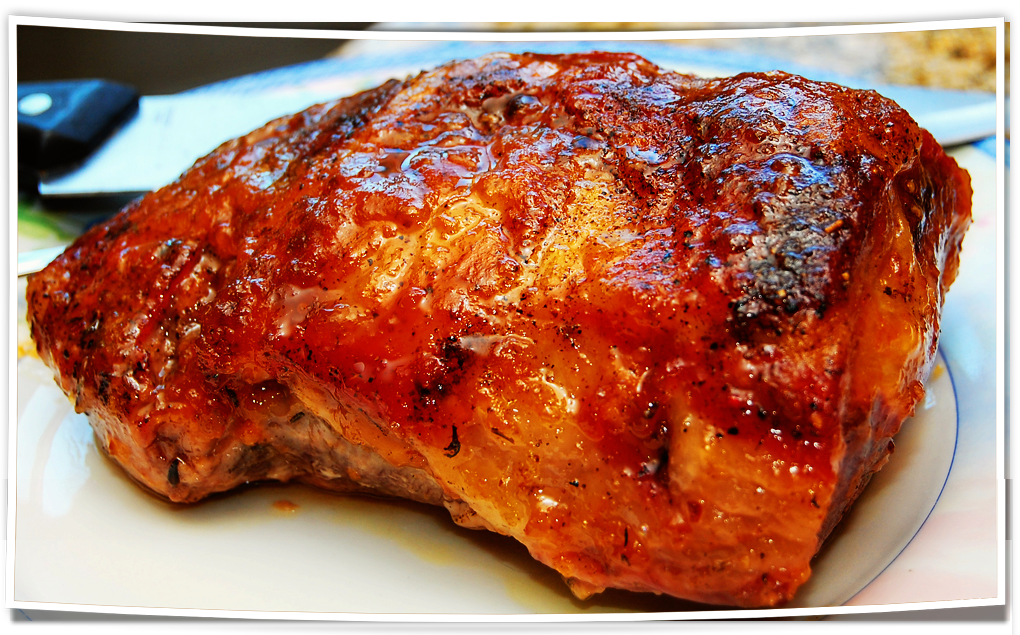 Honey-Apricot Glazed Pork Roast
Ingredients:
1 cup apricot preserves  (peach preserves would be great too)
4 tablespoons honey
5 tablespoons lemon juice
1 boneless pork loin roast
powdered sage, to taste
salt and pepper, to taste
Preparation:
In a medium saucepan, combine the apricot preserves, honey, and lemon. Bring to a boil; reduce heat and simmer for 2 minutes. Set aside.
Heat oven to 350°. Line a baking pan with foil.
Sprinkle the pork roast with salt, pepper, and sage. Place the roast, fat side up, in the prepared pan. Roast for 1 hour.
Brush the roast all over with the apricot glaze mixture. Continue roasting for about 30 to 40 minutes, brushing with glaze frequently.
A meat thermometer should read 160° when inserted in the center of the roast.
• You can also chop up potatoes and roast them in the pan with the pork.