Recipe: Quick and Easy Creamy Chicken
This recipe is so quick to just throw together and pop in the oven! It's warm, home-cooked, easy, and tasty. Perfect! I've already made it three times in the past two months. This recipe can be made with fresh or frozen chicken breasts. Cooking time will be a bit longer if using frozen.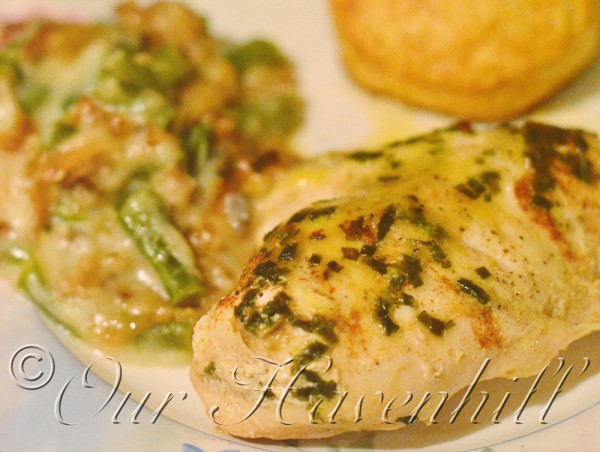 Quick and Easy Creamy Chicken
Ingredients:
4 chicken breasts
1 can cream of chicken soup
1 teaspoon paprika
1/2 teaspoon garlic powder
1 tablespoon chives
salt, pepper, water
Directions:
Heat oven to 350°.
Place chicken breasts in oven-safe baking dish.
Sprinkle garlic powder over the chicken, then lightly sprinkle chicken breasts with salt, and sprinkle a bit heavier with pepper.
Pour a small amount of water in bottom of baking dish – just enough to get the bottom of the dish wet.
Open the cream of chicken soup can and pour it over all of the chicken breasts, trying to coat all of them.
Sprinkle paprika and chives over the top.
Bake at 350° till chicken is done (thermometer inserted into breast should read 180°, or juice run clear when pierced).