Recipe: Creamy Chipotle Grilled Chicken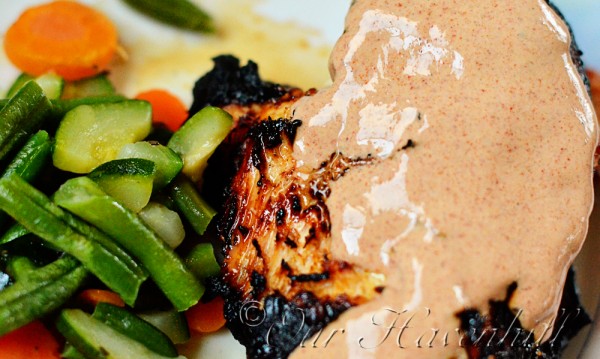 INGREDIENTS:
4 chicken breasts or 4-6 boneless thighs
2 cups plain yogurt (I used Mountain High yoghurt)
2 tablespoons lemon or lime juice
2 tablespoons Picante Búfalo salsa chipotle
1/2 teaspoon garlic powder
1 tablespoon cayenne pepper
dash of salt and pepper
DIRECTIONS:
Place all ingredients besides chicken into a large bowl, mixing thoroughly.
(Optional) Spoon about 1/2 cup of the mixture into a separate small serving bowl.
Dip each piece of chicken in the large bowl of marinade, turning to coat thoroughly. (Optional: let chicken sit in the marinade in the refrigerator for a few hours or overnight.)
Grill the chicken at medium heat, until cooked fully.
Serve and eat! (Optional: use some of the reserved marinade as a sauce on the grilled chicken. This makes it extra spicy!)
This is just one of the ways I've incorporated Mountain High yoghurt into our diet lately. When I'm not breastfeeding (who knows how long that will be from now, and I'm fully ok with it being years away!) anymore, I can't wait to try this Chocolate Espresso Cake recipe from the Mountain High yoghurt site: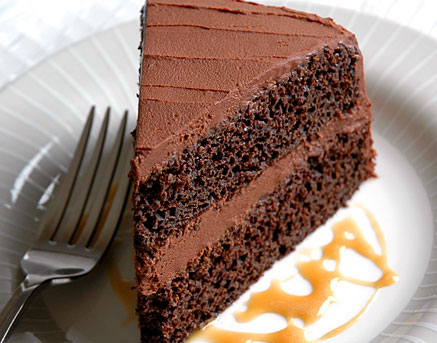 (Photo courtesy of Mountain High Yoghurt)
There are tons of excellent looking recipes at their site…go check them out! I know I'll be making more, too!
I participated in a campaign on behalf of Mom Central Consulting for Mountain High Yoghurt. I received a gift card to purchase yogurt, a product kit, and a promotional item to thank me for participating.
You Might Also Like: