Recipe: Birthday Cupcake Buttercream Frosting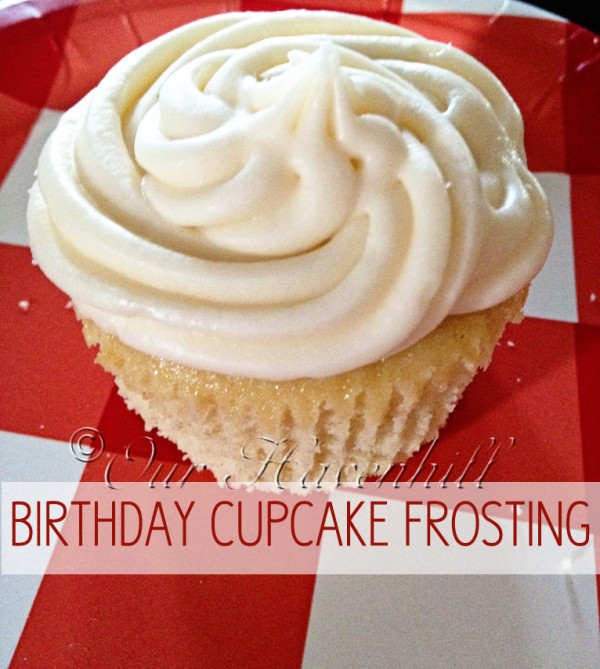 Birthday Cupcake Buttercream Frosting
Ingredients:
1 package (16 oz) powdered sugar
1/2 cup (1 stick) butter, softened
3 tablespoons milk
2 teaspoons vanilla extract
Directions:
Beat butter, sugar, milk, and vanilla with an electric mixer on low speed until smooth and well blended.
If  it's too thick, beat in additional milk by the teaspoonful until the frosting is of spreading consistency.
Makes about 2 1/2 cups frosting. (I doubled this recipe for 24 cupcakes and still had enough left over to frost Lillian's smash cake with it too.)
For the cupcakes, see Birthday Cupcake Recipe.
(from cooks.com)