Recipe: Vanilla Birthday Cupcakes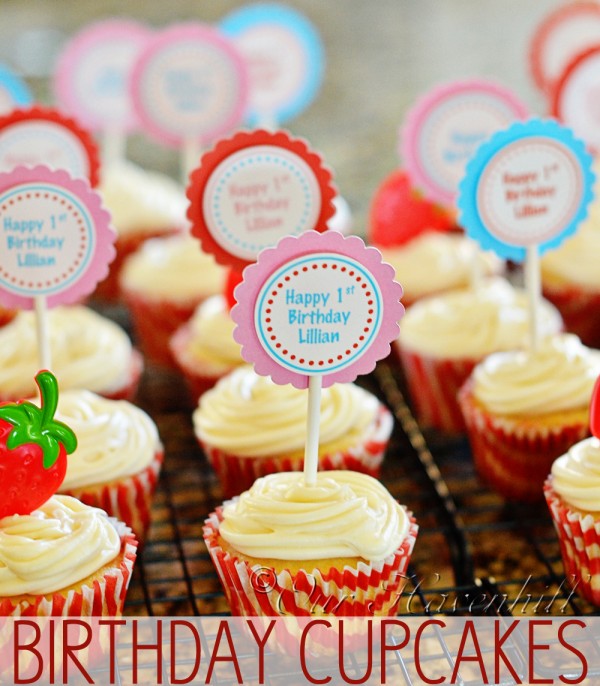 Vanilla Birthday Cupcakes
Ingredients:
3/4 cup sugar
1/2 cup (1 stick) softened butter
2 eggs
2 teaspoons vanilla extract
1 1/2 cups all purpose flour
1/2 teaspoon baking powder
1/4 teaspoon salt
2/3 cup cold milk
Directions:
Preheat oven to 350°.
Cream sugar and butter.
Add eggs one at a time, beating after each addition.
Stir in vanilla.
In a separate bowl, stir together dry ingredients (flour, baking powder, salt). Add to butter mixture.
Stir in milk.
Spoon into lined cupcake/muffin tins.
Bake 18-25 minutes, until toothpick inserted in center comes out clean.
Makes 12 cupcakes. (For Lillian's party of 9 children and 12 adults I doubled the recipe.)
For the frosting I used, go to my Birthday Cupcake Frosting recipe.
(This was adapted from a cooks.com recipe.)