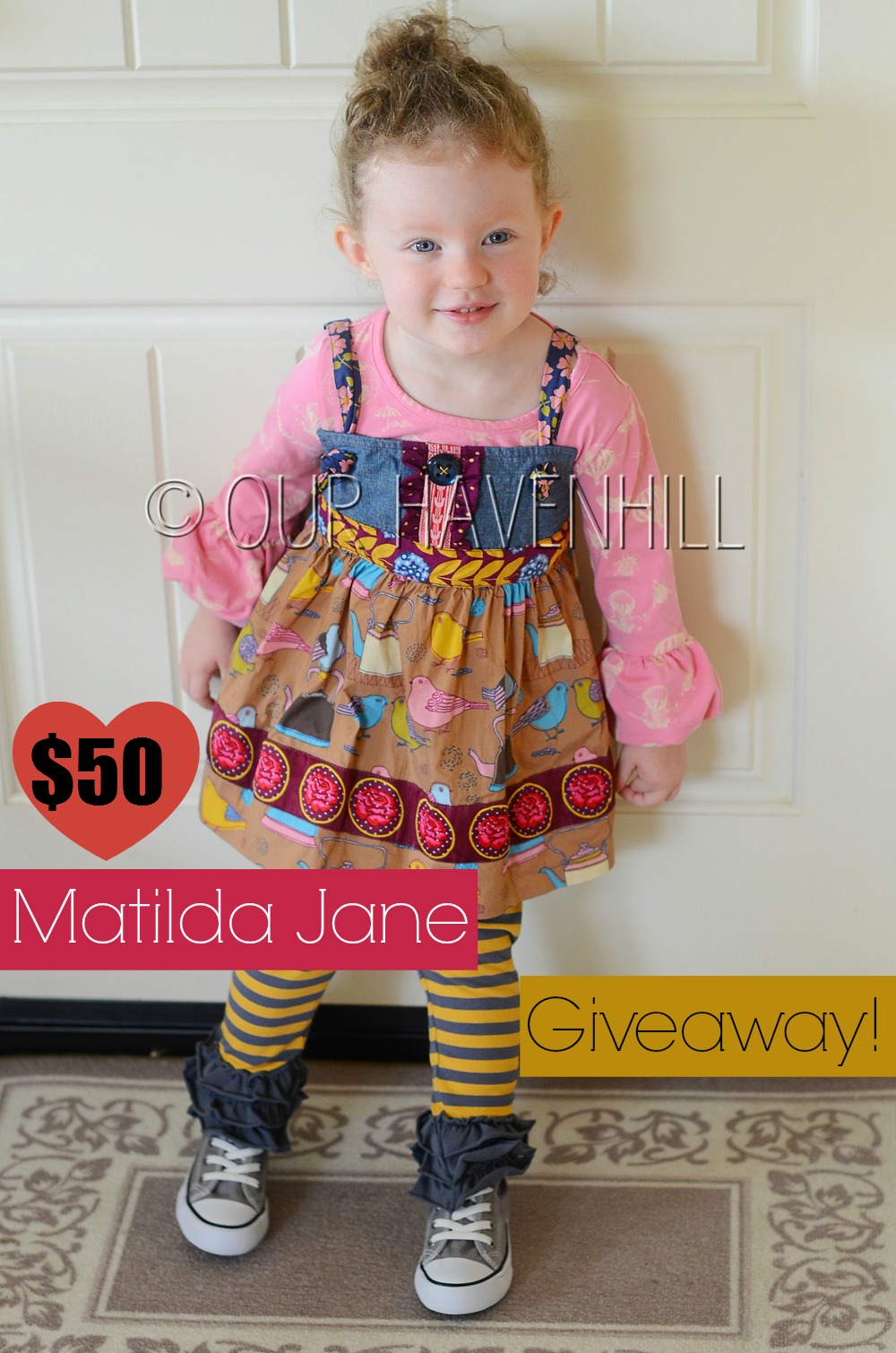 I was super excited when Matilda Jane Clothing contacted me through my blog and asked if I would be interested in trying out their clothing for a review and giveaway. I knew Lillian would love their fashion so I gave them her size. (She's 28 months old, not even 2 1/2 and usually wears a 3T but I got her a 4T size through Matilda Jane and it fits her fine but with room to grow which is perfect. She's much larger than the average 2 year old ~ 96th percentile! ~ so I'm not sure if that size would work for all 2 year olds.)
Lillian is modeling clothing from their Paint By Numbers collection. She loves the billowy sleeves on the Skyview Puffer Tee – she calls it her Boutique shirt 😉 The Gleam leggings are a favorite too. I wasn't too sure about the Turtledove Knot top when I first saw it, but now I find it adorable! It really ties together the colors in the complete outfit and gives it a timeless classic look.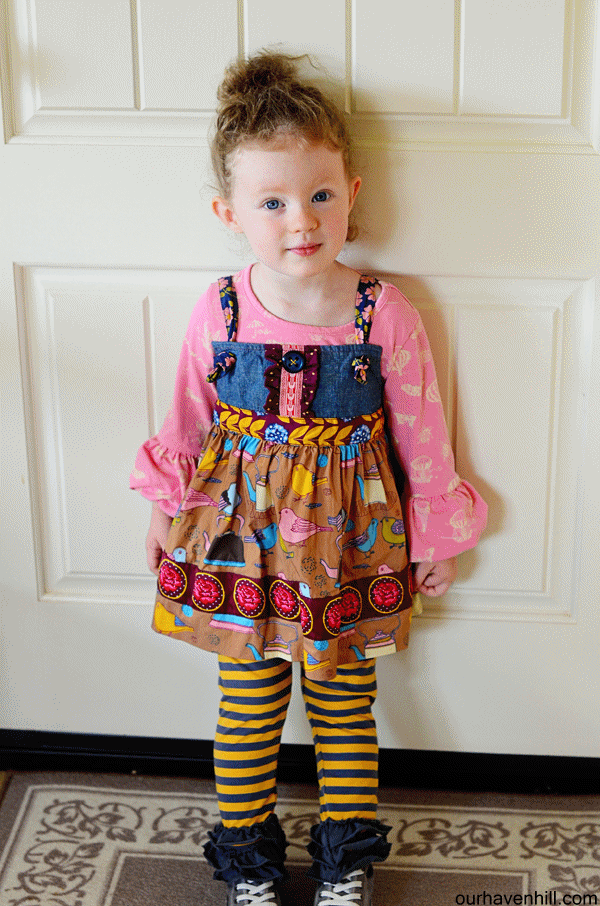 The Skyview Puffer tee is made of a super soft material that feels so stretchy and comfy for Lillian. It's a very high quality, as are the leggings and tunic. It's an adorable outfit that gets lots of compliments!
I can't wait for one of my readers to win the $50 gift card to Matilda Jane clothing!
To enter, go to Matilda Jane and look at the clothing there and LEAVE A COMMENT BELOW, telling me which item(s) would be your favorite for your little girl (or yourself…they have women's sizes as well!).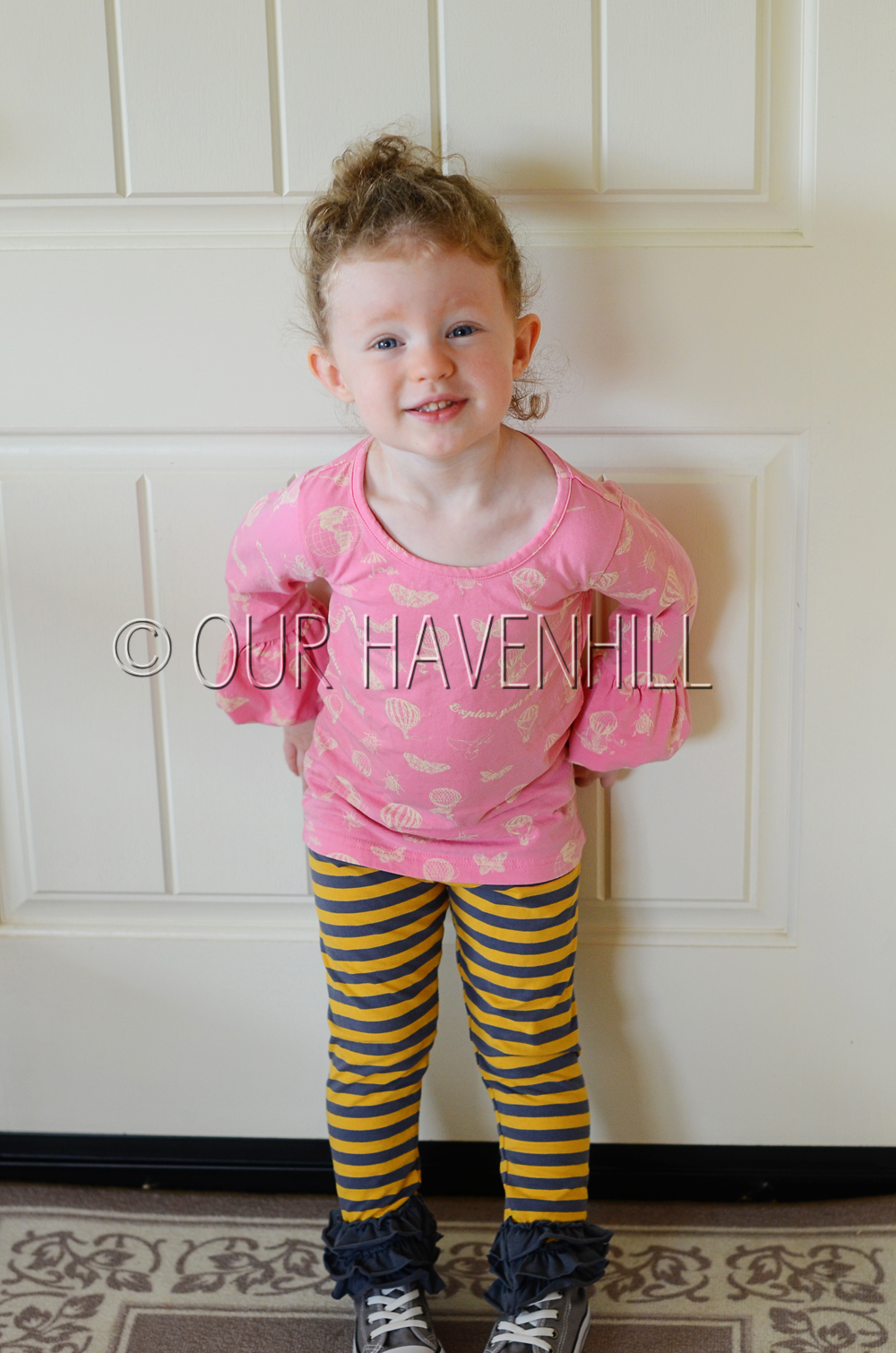 Also please consider sharing this giveaway on twitter, facebook, instagram, email, whatever!
And I would also love it if you'd consider following Our Havenhill on Bloglovin' , Instagram (find me under the name mama2lilyandgabe), or liking Our Havenhill on Facebook. Thank you and good luck!! 🙂
I will be choosing a winning entry at random, and will email the winner after the contest closes on OCTOBER 30!
All opinions expressed are my own. The clothing was given to me for an honest review and I was not compensated in any other way.