Personalized books from MyChronicleBooks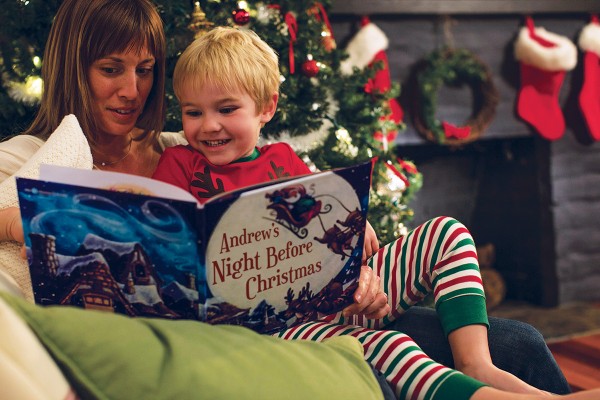 Gear up for the Christmas spirit this year by reading to your child their own personalized version of a Christmas classic: "Night Before Christmas". Do your children understand about Santa Claus yet? They will be so excited to read all about how Santa will visit their house this holiday season! Personalized children's books are always a timeless hit and you can't go wrong if you give one as a gift.
MyChronicleBooks' spin on the holiday classic "Night Before Christmas" puts your child at the center of the story.
This customized version of Clement Clarke Moore's historic poem is a timeless keepsake packed full of magic that warms your heart and sends children off to bed with wonder and hope. It gathers families around a book on what is for many the most magical night of the year.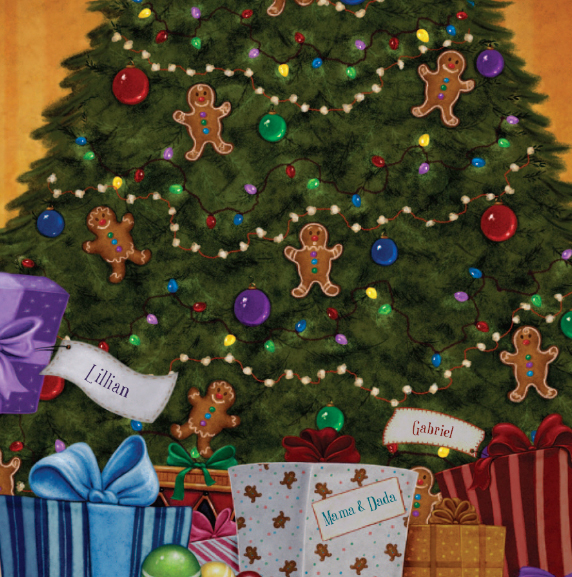 MyChronicleBooks is a company who puts out high-quality books. I know this because I've been a customer of theirs in the past. I ordered Lillian the fully personalized "Princess" book (it will be a 3rd birthday present for her!) and I LOVE it. My only complaint is that they don't have a boy equivalent for little "Prince"s. I would've loved to order one for Gabriel too!
You won't be disappointed with anything about the quality of their books. And it's so fun for kids to be a part of the story! It really gets them involved and excited, and I'm sure reading their own Night Before Christmas with them every year will become a cherished tradition to look forward to.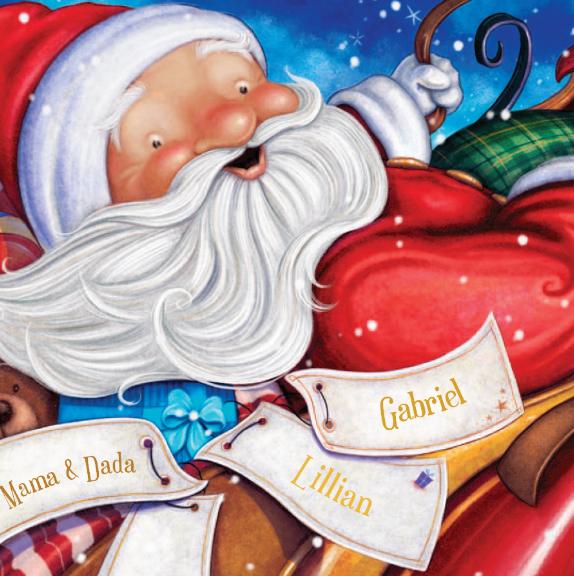 Your child's name will be on almost every page, making him or her a part of the story. One thing that I was sad about at first was that you HAVE to choose a pet: a cat, dog, or mouse. Now, we had a dear beloved kitty Shadow, but she passed away last year. We don't have any pets now. But I was VERY relieved to see that if you pick the mouse option, you don't have to supply a name; so if you don't have any pets, never fear! The story still goes on just as well. 🙂
The legend of Santa Claus is a fun and innocent belief to instill in your children. We personally will be teaching our children the true celebration of Christmas with the story of Christ's birth but we see no harm in allowing a belief in Santa as well!
If you sign up for MyChronicleBooks newsletter you will get 30% off any purchase, including the My Night Before Christmas book!
Thank you to MyChronicleBooks for sponsoring today's blog post.