Blogging as a mama of two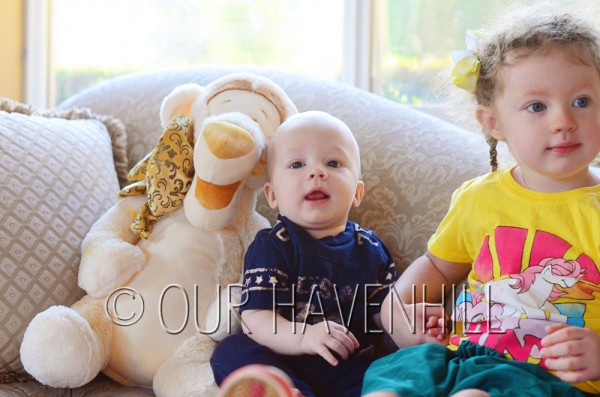 Poor Gabriel – I have not done many posts featuring him on the blog. There are a few reasons:
1. Simply a lack of time!! Becoming a mother of TWO really does decrease any extra spare time you might have had in the past…you just don't have enough minutes in the day to get much done! It's much more important to me to be present in my childrens' lives than having my eyes glued to a computer screen and my fingers to a keyboard. (I'm writing this post over a series of days during Gabriel's naps, and while Lillian is outside playing with dada!
2. Privacy. Just before Gabriel was born I was becoming increasingly concerned with my childrens' privacy or lack thereof if I post about them, including pictures, without their knowledge or consent. It's a fine line. There is a large probability that they will appreciate it in their later years, and treasure this diary of their baby days. But I do feel that if you share too much, it can be potentially a source of embarrassment (or worse, harassment) for them in the future, either from people they know, or strangers.
3. Stranger Danger. Let's just say — I don't like to think what people might be thinking (or worse, doing) while looking at pictures of my children. I certainly don't post any inappropriate pictures, but some people have very uninhibited and disgusting habits and addictions. I've heard that it doesn't matter if a child is clothed or not in a photo. It just makes me sick and enraged to imagine that ever happening with any or MY babies' photos.
(VERY IMPORTANT TO NOTE THAT I HAVE WAYS OF CHECKING TO BE SURE NO ONE HAS SAVED ANY OF MY PHOTOS TO THEIR COMPUTERS – THE ONLY ONES THAT HAVE BEEN SAVED IN THE PAST ARE RECIPE PHOTOS — THAT IS VERY GOOD! THAT IS FINE WITH ME. I ALSO HAVE WAYS OF FINDING OUT WHAT SEARCH TERMS PEOPLE HAVE USED TO FIND MY BLOG. BELIEVE ME, AT THE FIRST HINT OF ANYTHING INAPPROPRIATE OR EVEN HINTING OF ANYTHING LEWD OR DISGUSTING, THEY ARE BEING REPORTED TO THE AUTHORITIES, BLOCKED FROM MY BLOG, AND IN ALL PROBABILITY I WOULD TAKE DOWN EACH AND EVERY PHOTO OF MY CHILDREN PERMANENTLY.)
I also want to note that I NEVER disclose our last name or where exactly we live. That's very important to me. I don't want any of my childrens' future friends/boy(-girl)friends/employers, etc. to google them and dig up any private photos, memories, or stories of them.
This blog is mainly for family to enjoy a diary of our days. It's not fully private because I don't want people to have to log in, and also because being a part of the mom-blogger community is fulfilling in different ways:
– the community is supportive and empathetic. Being online 'friends' with other mothers who have children close in age to my children is so fun and a great outlet.
-I have been given many opportunities to share fun clothing, food, and many other items that I get to have for FREE for my children and family. Plus I get PAID for it too! I mean, come on, that's a fun way to generate income!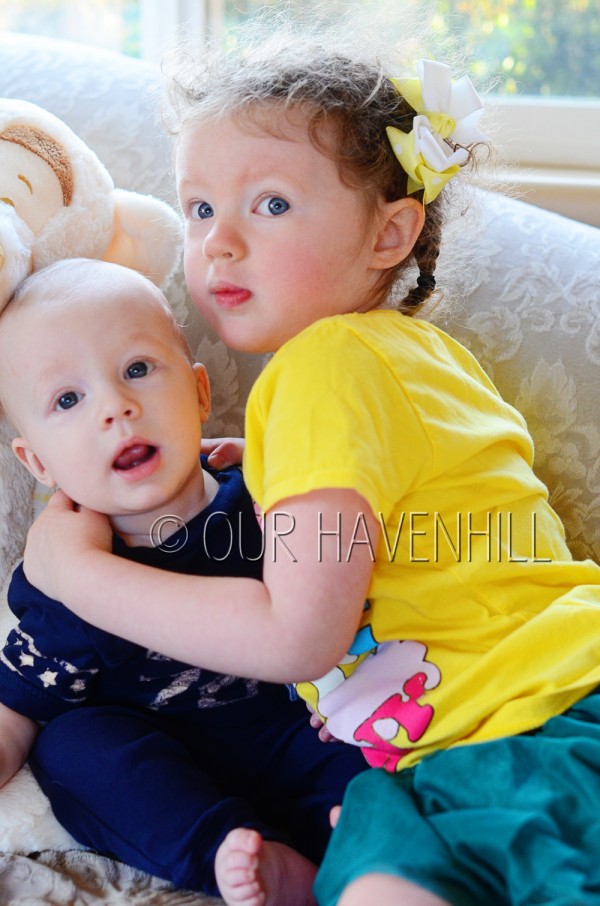 So there you have it in a nutshell. Why blogging is so few and far between for me lately, and why you've seen more reviews than personal posts lately. I'm still on the fence about that one. I do feel that in fairness to Gabriel I will be doing a series of posts on his growth and development. A lot of it will be retrospective, so it won't exactly be the same as when Lillian was tiny, but that just goes back to the lack of time for blogging with a baby and a toddler!
So be on the lookout for some posts and photos about Gabriel (and of course more about Lillian who is changing so much lately too!) and also be on the lookout for a review and giveaway from an exciting new company specializing in super cuddly baby blankest!!