Quick Contest! Matilda Jane review and giveaway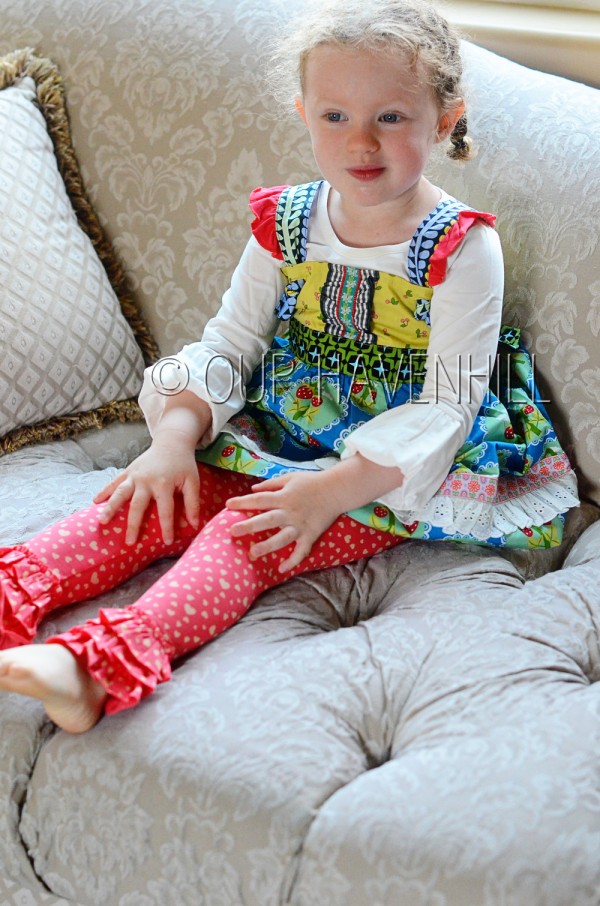 Hi Mamas, Happy Mother's Day! It's that time again…Matilda Jane rolled out a gorgeous new line called It's a Wonderful Parade, which looks to be my favorite yet. They generously sent Lillian the cloudy puffer tee, the lovebug knot top, and the sweetheart ruffled leggings.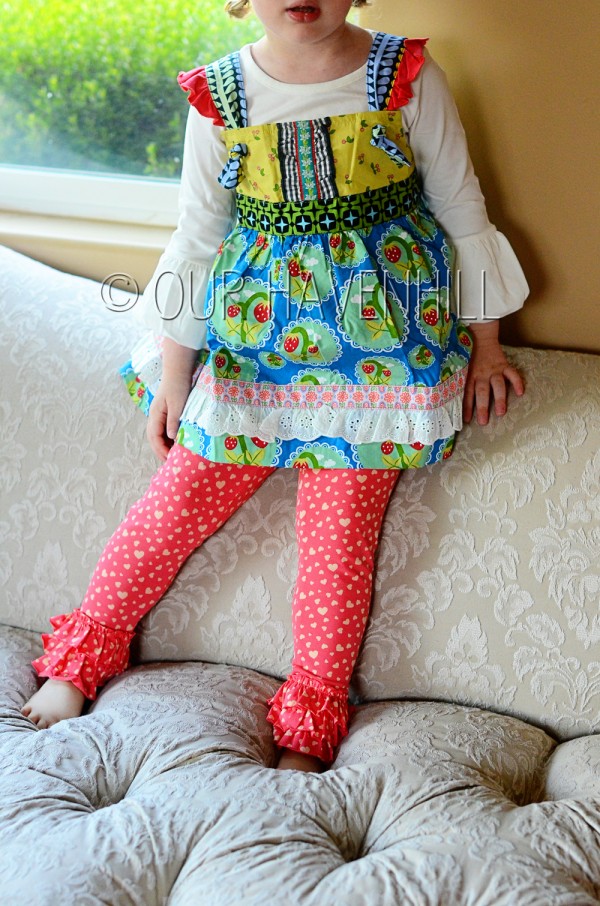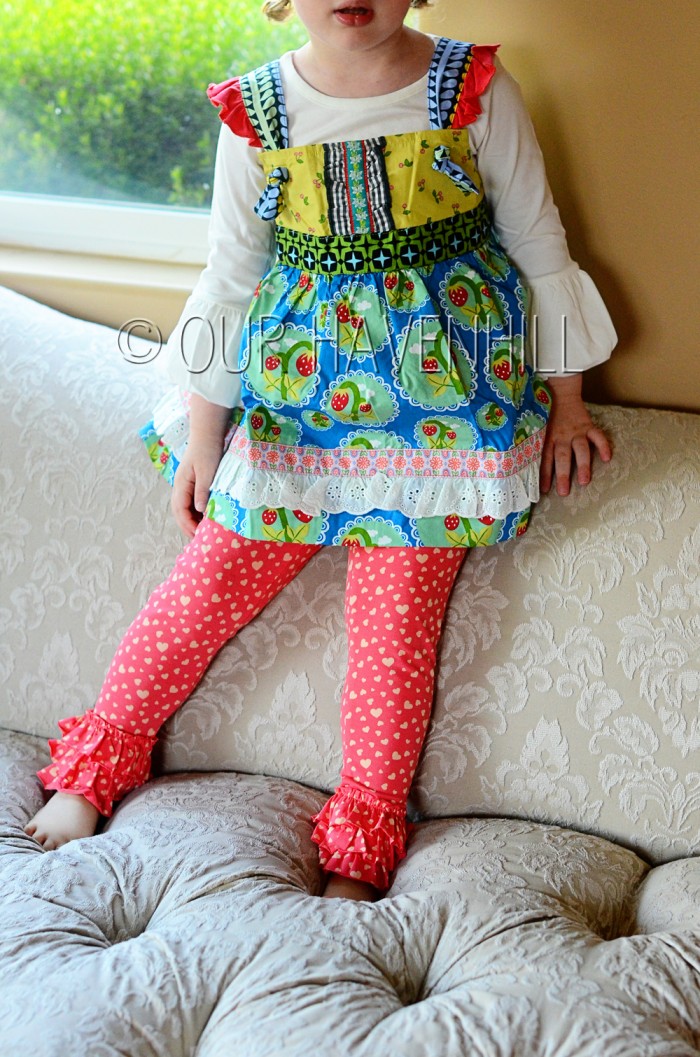 Oh my goodness…I can NOT count how many compliments Lillian receives on this outfit when she wears it! It is a timeless collection of lace, frills, ruffles, bows, and bright colors and patterns. Nothing could be sweeter on a precious little girl!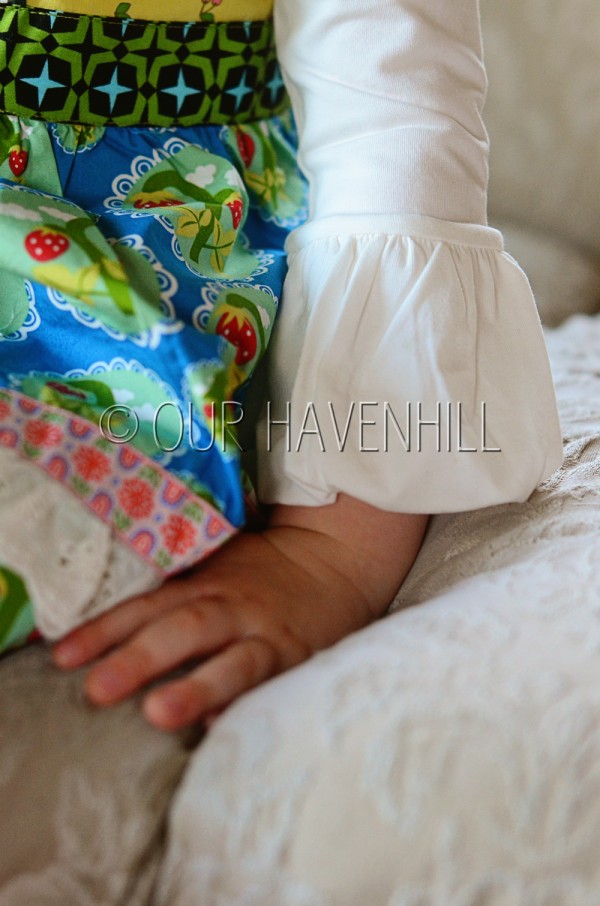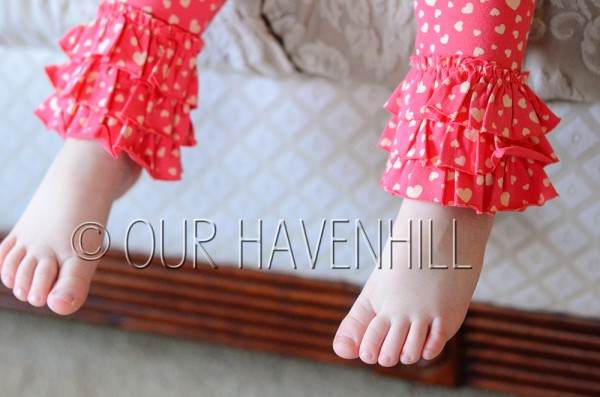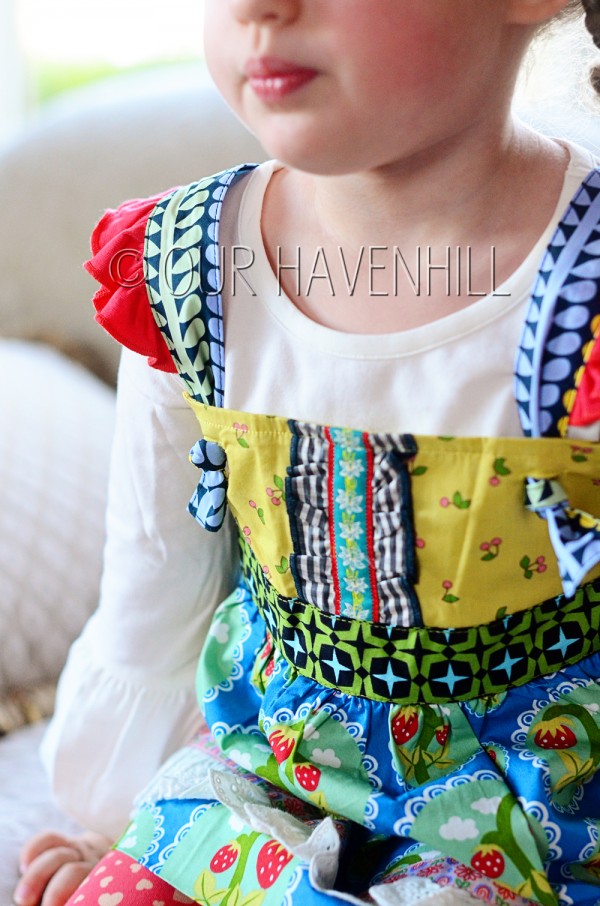 The colors that predominantly make up this ensemble compliment my daughter's rosy and porcelain fair skin tone, bright cerulean eyes, and coral/strawberry lips, (though it would look great with any color!), so perhaps this is why it's one of my favorite outfits so far.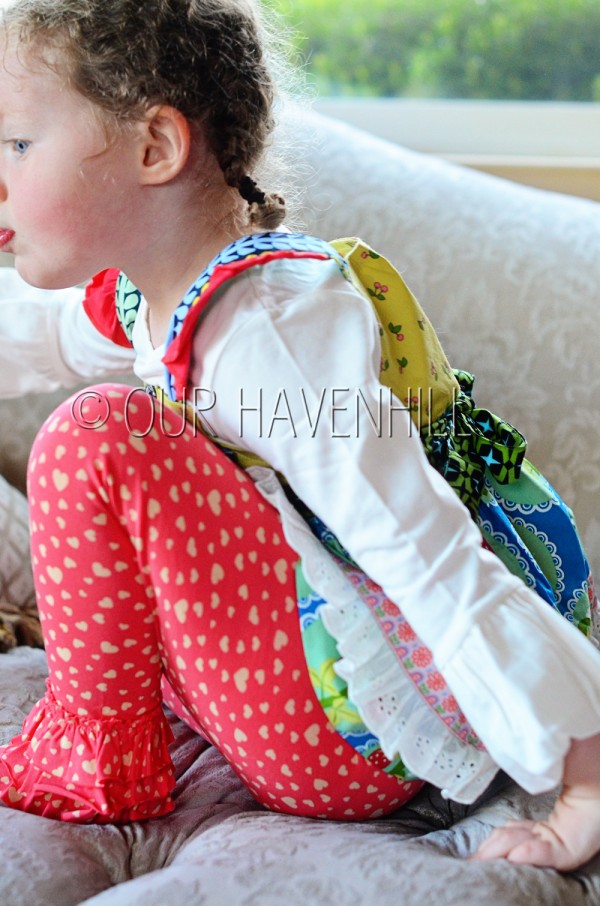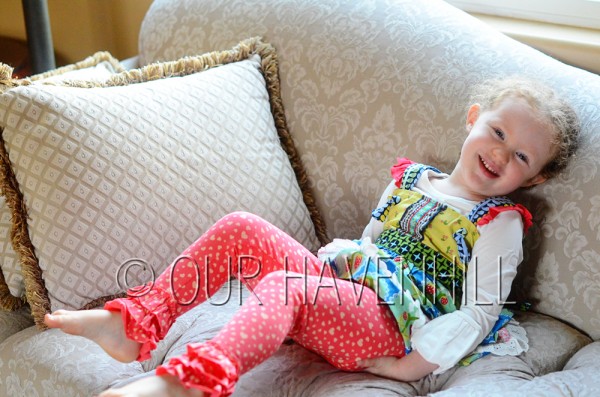 Another reason I love this collection is that the ribbon and lacework on the tunic is very reminiscent of rosemaling – the decorative Norwegian embellishment folk art that typically features flowers, scrollwork, and geometric designs. (Lillian is a huge fan of Disney's "Frozen" right now, and of course the characters in the movie each have their own signature rosemaling 'theme' on their clothing.)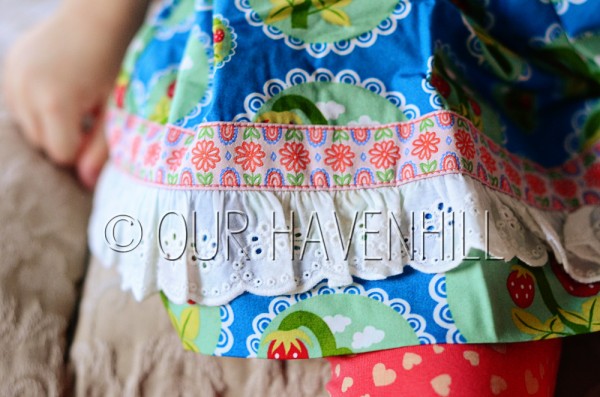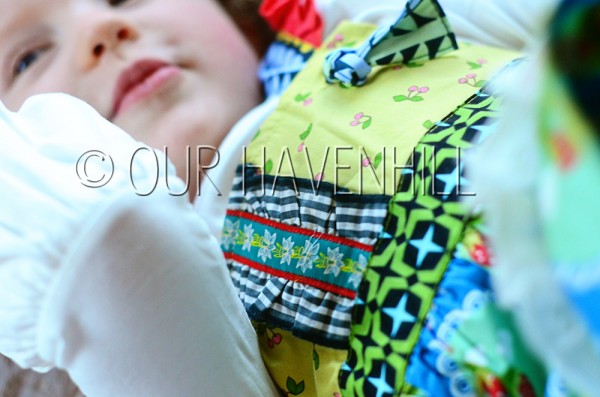 As always, Matilda Jane Clothing is made of very soft, high quality (and durable) materials for the pants and shirts which are worn next to the skin…and nice and crisp for the adorable tunics worn over. Lillian loves to jump around and dance in these clothes!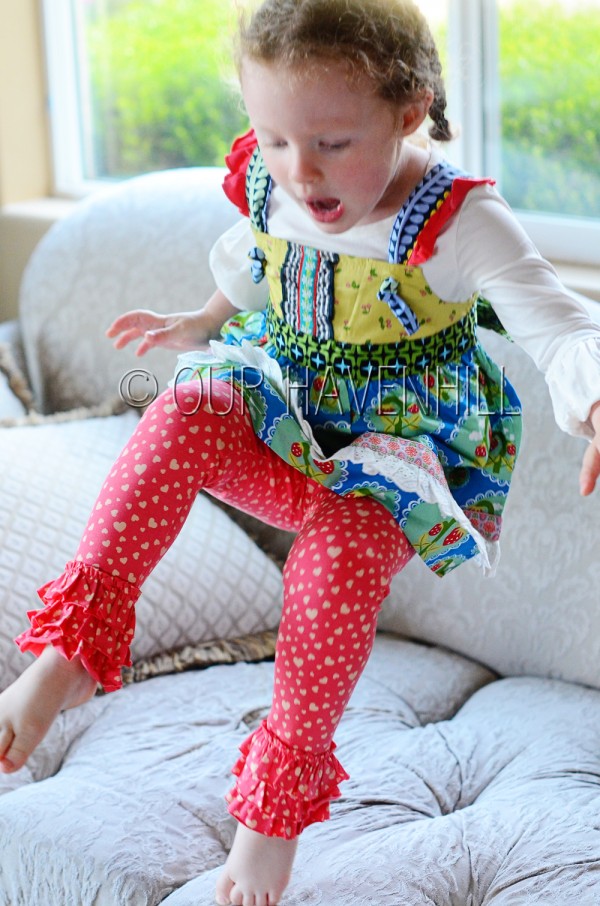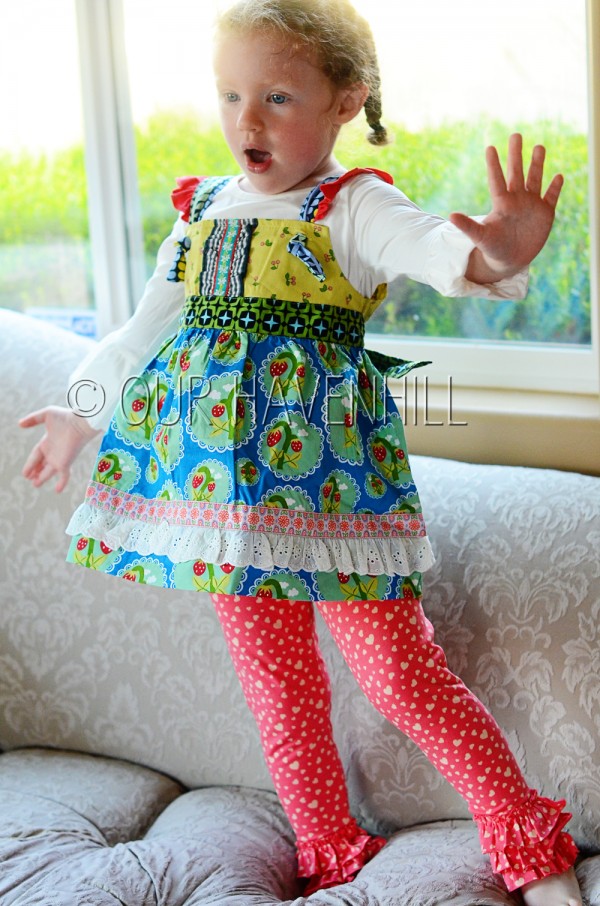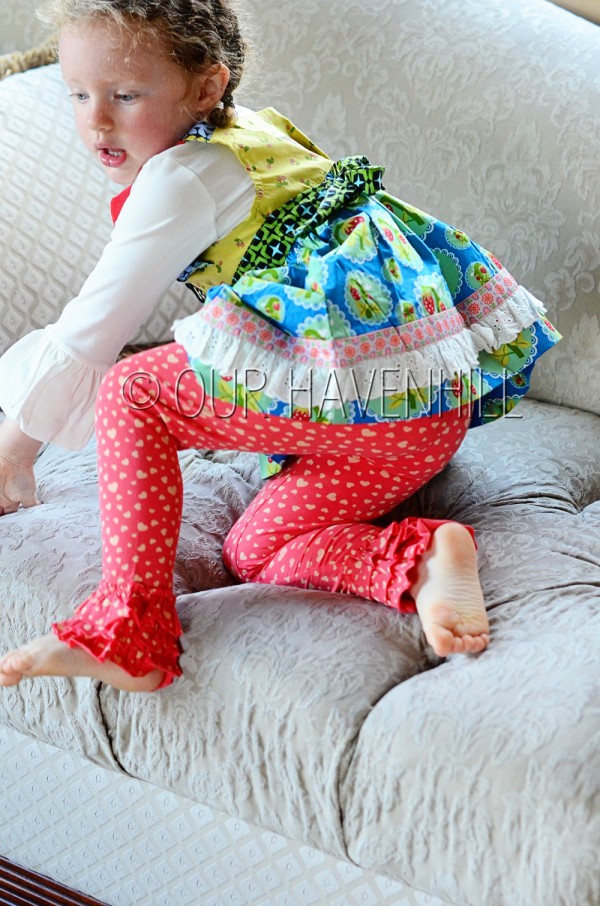 In honor of Mother's Day, Matilda Jane has generously offered to give away a $50 GIFT CARD to Matilda Jane Clothing!!  Contest will be very short-running, so get your entries in today!! On Thursday May 15 the contest will close and I will randomly select the winner! GOOD LUCK!!
TO ENTER- LEAVE A COMMENT BELOW TELLING ME YOUR FAVORITE COLOR, OR WHAT YOU WOULD ORDER FROM MATILDA JANE IF YOU WON! 🙂