Welcome to Our Havenhill! A haven is a place of shelter, a sanctuary and safe harbor. We are attempting to make our home a refuge from the many toxins in the world. Little things – like not buying any food for our pantry that contains hydrogenated oils for instance – are a great step forward in our desire to journey into cleaner living.
We are not perfect – in fact we unashamedly enjoy fast food meals when the urge hits.
I will not raise a fuss if my kids eat artificially dyed cakes at parties. 
I will not be strict about how my children eat outside the home.
But the fact that we keep our kitchen free of harmful foods is enough to satisfy my husband and I that we are providing nutrient-rich real, whole foods for our family at home. Of course I can't claim to not make use of packaged ready-to-heat meals pretty often – but those that we buy and eat are meticulously chosen for their minimal and wholly natural ingredients. We realize the closer to its natural state the better the food – and my goal is to start cooking a home-cooked meal for my family every night, just like my Mom does! (However, I am hugely pregnant at the moment and we have a busy two year old – so home cooked meals are not as frequent now as I intend them to be in the near future.)
That's what this blog is about – our journey into natural living and parenting; with fun things like photography, DIY tutorials, exploring genealogy, gardening, faith, family life, and recipes.
I'm planning on hosting a forum here at Our Havenhill, for those of us who wish to get together and share ideas and meet like-minded mamas for support and a sense of community. I've been getting a ton of comments and questions on such posts as this, so my hope is that I can direct these inquiries to a community of people, some of whom may have the answers to some of these good questions.
Thanks for visiting! Leave me a comment or drop me a hello – I'd love to hear from you.
A little about me: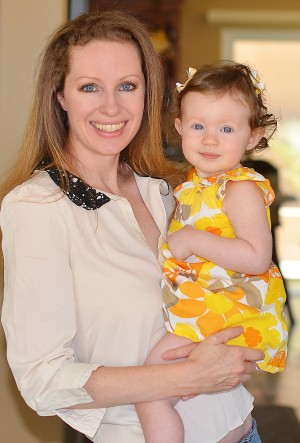 I'm Rachel. My husband and I are the proud and happy parents of two beautiful and intelligent children – a two year old girl and a soon to be born boy! I'm an extended breastfeeding mama and can't wait to indulge in coffee and an occasional margarita in the future when nursing is through!